22 Jun

Green Envee Opens in Geneva, IL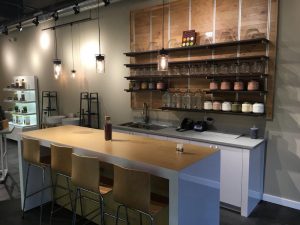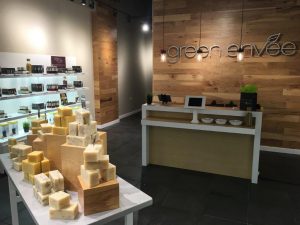 Congratulations to Green Envee on their store opening in @GenevaIL!  Corcoran Commercial Real Estate helped facilitate the lease at 17 S. Third Street just in time for #SwedishDays.
The Geneva Chamber of Commerce is happy to announce the following upcoming Grand Opening:  Thursday, July 7, 2016 (1:00 pm ribbon cutting) –Green Envee Skin & Body Care, 17 S. Third Street in Geneva.  For more information please contact Cassie Paniak at 630-423-7140.
http://members.genevachamber.com/events/details/green-envee-skin-body-care-grand-opening-23984 
About Green Envee:
https://www.facebook.com/greenenvee/ 
Organic Body Care is Our Mission
Green Envee Organics utilizes a holistic approach to body care in a sustainable fashion. We are dedicated to creating the highest quality natural and organic body care available. We pride ourselves in having created a completely natural body care line that is free of chemical fillers, GMOs, sulfates, parabens and synthetic fragrances. In fact, we specialize in creating synergistic essential oil blends, using only the highest quality organic and wild harvested essential oils sourced from all around the world. We are experts in how to use essential oils for the benefit of your mind, body, and spirit.
We assure you that when you use our products, you are restoring and maintaining overall balance. When your mind, body and spirit is well, true beauty will shine through. We take into account the earth's wellness also. All of our packaging is recyclable, our labels are biodegradable and printed with soy in, and all our products break down within a 48 hour period. Our product line includes body lotion, body wash, body scrub, body oil, lip balm, bar soap and our recently released Ayurvedic collection.
We are so proud to share that we have received a Champion Award from the Environmental Working Group's Skin Deep Cosmetic Database.